The Arbacola (Dwarf Scheflera or Umbrella tree) is a beautiful indoor house plant. Pictured is in a 6 1/2 inch pot with a split bamboo Basket.

Care- This plant is a great indoor plant and requires minor maintenance. It like lows to medium level light, but never direct sunlight. Watering is minimal. Keep soil slightly moist, but never allow to stand in water. For best results temperature should not be below 55 degrees
All prices in USD ($)

Holiday Rose pricing for Valentine''s Day applies From February 7th to February 15th. We buy and sell roses such as any Commodity. Please call for the best options as the flexibility of prices do not reach the website as fast as by telephone.
As Shown

cfsgp1

in upgrade basket

cfsgp1

in nice metal container

cfsgp1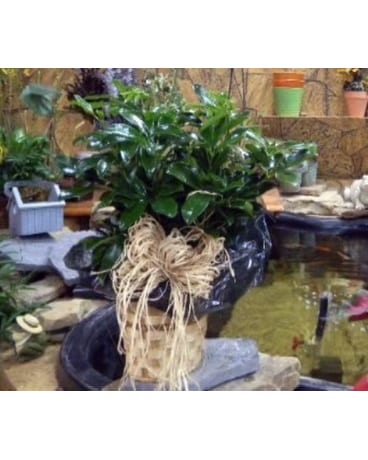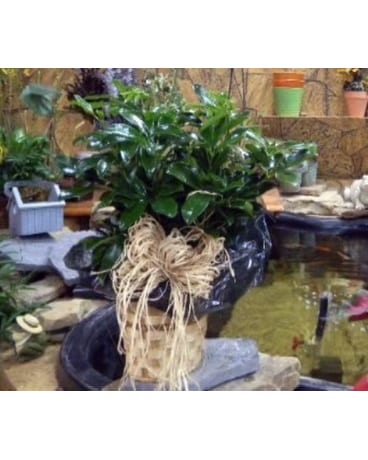 in upgrade basket - $55.00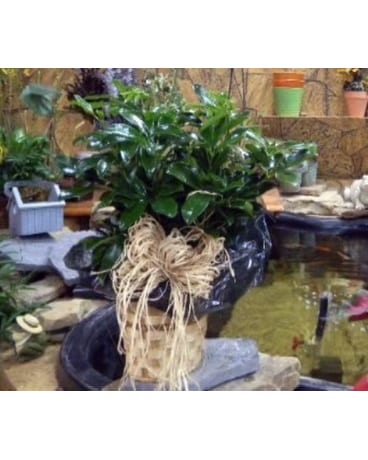 in nice metal container - $65.00